Introducing the World Rowing Indoor Championships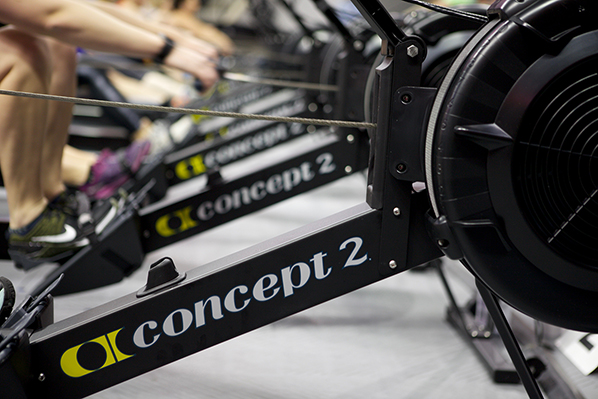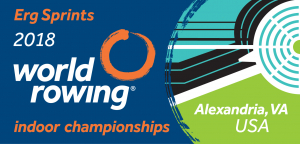 Working in partnership with World Rowing (FISA), USRowing and the Erg Sprints organizing committee of Alexandria, Virginia, USA, Concept2 can now announce that next year will see the first World Rowing Indoor Championships (WRIC), to be staged in Alexandria on 17–18 February, 2018.
The partnership follows on from the successful staging of indoor rowing at the 2017 World Games in Wroclaw, Poland and is in recognition of the tremendous growth and development of indoor rowing as a full discipline within the sport of rowing.
The aim is for the World Rowing Indoor Championships to move to a different location each time, which will help to showcase our truly international sport. With World Rowing on board we hope to have the participation of the best athletes from all corners of the globe.
"This partnership is designed to put indoor rowing exactly where it should be on the international sports map. Participation in indoor rowing at an elite and competitive level has been skyrocketing in recent years and it is time to give the sport an official championship status," said Jean-Christophe Rolland, FISA President. "Indoor rowing continues to break new ground in innovation and World Rowing is very pleased to be joining forces," added Rolland, an Olympic Champion who trains on the indoor rower nearly every day.
Time and place
Venue: The 2018 Erg Sprints is being held at T.C. Williams High School, 3330 King Street, in Alexandria, Virginia.
Travel: Alexandria is close to Washington D.C. area airports. The closest airport is Reagan National Airport (DCA). The official hotel will be posted to the Erg Sprints website once available.
Schedule and Events: The Erg Sprints is a two-day event. Junior events are on Saturday. Most other events are on Sunday, including 1000m and 2000m para-rowing races. The Erg Sprints offers additional distances to 2000 meters, including a 30-minute row, 1000 meters, marathon, relays and 500 meter dash. The distance for all WRIC competitions is 2000 meters. Athletes are welcome to race in more than one event. Visit ErgSprints.com for details.
Who can participate?
Anyone is eligible to compete in the WRIC. No qualification is necessary! Athletes who meet certain time standards at satellite regattas can earn free airfare to WRIC. (Note: The CRASH-Bs will not be a qualifier for WRIC this year because it is being held after the event.)
Para-racing news
There will be two para-rowing events at the Erg Sprints | WRIC. Read the full details on the para events.
Registration
Early registration is now open through December 31. Standard registration remains open through January 31, and limited Bullpen registration will be available during the event. Register now!
What's happening to the CRASH-BS?
Concept2 CTS will continue to support the CRASH-B Sprints, which will be held February 25, 2018, at Agganis Arena, Boston University, Boston, Massachusetts.
Will race machines be available for purchase?
Race machines at Erg Sprints will be available to purchase directly from the Erg Sprints. Race machines at the 2018 CRASH-B Sprints will be sold by Concept2 CTS.
See you in Alexandria!