The second World Rowing Indoor Championships will take place at the Long Beach Sprints in Long Beach, California, USA on February 24, 2019. This year's event is a partnership between Concept2, World Rowing, USRowing and the Long Beach Sprints, and it also serves as the first USRowing Indoor National Championships.
The distance for all WRIC events is 2000 metres. The event is open to anyone who wants to compete, with no qualification necessary.
The World Rowing Indoor Championships has official world championship status. The race changes venue each year, showcasing a truly international sport and bringing the best athletes from all corners of the globe. Last year's inaugural championships was hosted by the Erg Sprints in Alexandria, VA, USA and attracted over 2,500 participants from 33 countries.
Registration and entry is via the RegattaCentral website.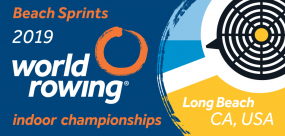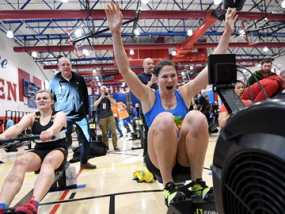 Olena Buryak, winner of the Women's Open at the 2018 World Rowing Indoor Championships